Global Conference on Cyber Space (GCCS) 2017 in New Delhi to host over 3500 cyber experts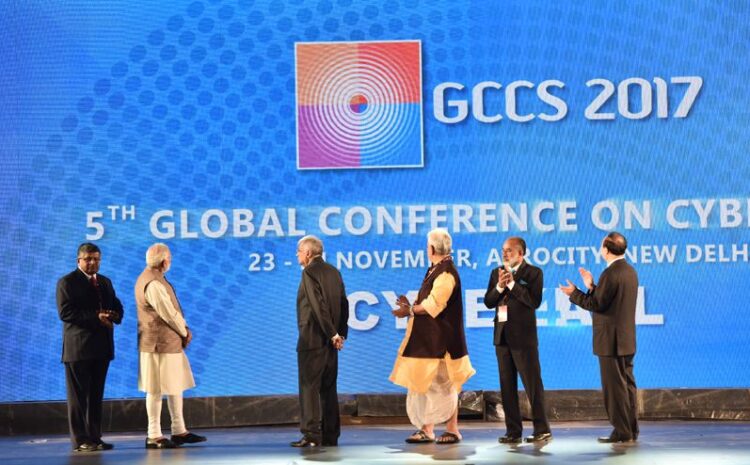 NEW DELHI: Over three dozen events have been held in leading institutions in India and abroad over the last seven months, involving the participation of more than 3000 experts as a run up to the Global Conference on Cyber Space (GCCS) 2017. The fifth edition of the conference is being hosted by India and will be inaugurated by the Prime Minister Narendra Modi on November 23, 2017.
Over 3500 participants will take part in the weeklong event directly and millions virtually from India and abroad through video conference, webinars and webcast, the ministry said in a press release.
Ravi Shankar Prasad, minister for electronics & IT and Law & Justice, said "As we approach November, I look forward to warmly welcome 3000+ delegates at GCCS 2017, New Delhi."
Cyber4All' will be the main theme of the event with four sub-themes – Cyber4InclusiveGrowth, Cyber4Digitalinclusion, Cyber4Security and Cyber4Diplomacy and will provide an opportunity for discussion on topics such as Blockchain technology, Internet of Things, Proliferation of Indic languages and Smart Cities etc.
GCCS will also host a global cyber challenge called Peace-a-thon. The open challenge to computer wizards will be hosted by top Universities worldwide for competing in a Hackathon and an Appathon. The 15 top winning teams and the CTF winners will then compete further in a 36-hour challenge in the Grand Finale being held in New Delhi on November 20 & 21.

Source: https://economictimes.indiatimes.com/tech/ites/global-conference-on-cyber-space-gccs-2017-in-new-delhi-to-host-over-3500-cyber-experts/articleshow/61039936.cms